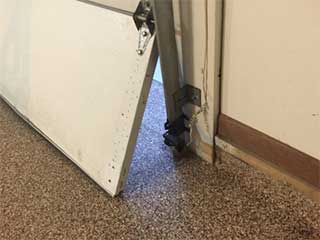 Is Your Door Behaving Strangely?
If you've noticed that your garage door seems to be slowing down or shaking a lot during its operation, it's time to seek out professional assistance. Over time, the accumulated wear and tear of daily use can take its toll on your system. Your door getting stuck halfway, or grating out something awful every time it's being used, can be sure tell signs some repair work is needed. The temptation to let the situation continue this way is understandable, but unfortunately this does tend to lead to even worse problems down the line, so having an expert take a look is really the least any concerned homeowner can do.
Let Us Take Care Of Things!
Rather than wait for the inevitable sharp decline, when your door will simply refuse to open one day (and Murphy's law says it'll likely happen on the day you'll have the least amount of time to deal with it), let our experts handle the situation now. Before it's too late. We'll be out of your way in no time, but our work will last for a long time.
Your garage door is comprised out of many different parts, therefore it often takes a professional eye to truly zero down on the issue. It might merely be that some bolts have gotten loose and need to be tightened, or that a track has become misaligned and needs to be returned to normal. Maybe your cables or rollers need some repair, or you one of your panels got busted and now must be replaced. We've got you covered either way.
The spring is one of the most important components of your garage door, as without it the system wouldn't be able to operate at all. There are two types of them, torsion and extension, and we're familiar with both, so we'll be able to either repair or replace them with ease.
Don't Wait Any Longer.
Contact our Garage Door Repair Laguna Woods team now, and find out what we can do for you today!
Couldn't find what you're looking for? We also offer:
Broken Garage Door Spring Replacement
Opener Sensors Replacement
Part Replacement & Lubrication