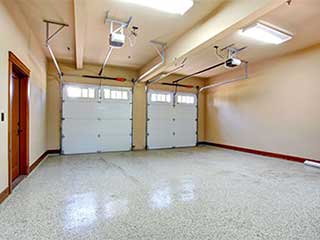 Is Your Door The Real Issue?
It might be, but a lot of times your garage door opener is the one that requires. If this part starts making more noise than usual, doesn't operate easily, if at all, or begins to suddenly reverse while in operation, these are all indications that it needs tending to. Daily use can wear down various different parts, especially if they haven't been replaced or at least properly maintained for years. You may think you can live it for the moment, but these issues are very likely to worsen when they aren't taken care of. They may even come to affect the functions that keep your door safe for use.
Allow Us To Handle It.
Rather than take a risk leaving these issues unattended, have our experts resolve them for you! Whatever brand of opener your door has, we'll be able to take care of it in without much fuss. Our years of experience in the field have earned our professional technicians a great wealth of knowledge on every brand and model out there, which allows them to handle any relevant issue without any trouble. Your door will be back to normal in no time.
Should the problem turn out to be more extensive, or if you merely would like an upgrade, our experts can easily fit a new opener to your door. We are always happy to help every customer who wishes to determine which model would best suit their garage. Our team will then quickly set out to install it, but we will never sacrifice quality in favor of speed, so although our work will get done fast, it will be able to adhere to the highest standards.
Don't Just Hope For The Best
Make sure it happens! Call Garage Door Repair Laguna Woods today, and let our trained team take a look at your opener to make sure that it's functioning as well as it should be. You deserve a door you can count on.
When it comes to your door, we don't settle! We also offer:
Part Replacement & Lubrication
Belt Drive Opener Installation
Galvanized Torsion Spring Replacement